Pest Control
Commercial & Residential
profishant provides a wide array of pest control options for commercial & residential customers throughout New England.
Effective Pest Control Services for a Pest-Free Environment
At profishant, we specialize in providing comprehensive pest control solutions for all types of pests. Whether you're dealing with bed bugs, termites, wildlife, ants, rodents, mosquitoes, or ticks, our expert team is here to help. We serve the regions of Rhode Island, Massachusetts, and New Hampshire, catering to both residential and commercial clients.
Protecting the Environment with Integrated Pest Management
As an Integrated Pest Management (IPM) company, we prioritize the use of eco-friendly approaches to pest control. We are committed to safeguarding your health, property, and the environment. Our 100% all-natural Mosquito and Tick services offer effective protection without compromising safety. We are meticulous in selecting products, ensuring that only the safest and most environmentally friendly options are used by our staff.
Comprehensive Solutions for Long-Term Pest Management
At profishant, our goal extends beyond resolving your current pest issue. We believe in providing proactive programs that prevent future infestations. Our experienced technicians assess your property, identify the root causes of pest problems, and develop tailored plans to address them effectively. This approach not only keeps your home and business pest-free but also contributes to a healthier environment.
Highly Experienced Team with a Focus on Training
profishant boasts a highly experienced team of professionals who hold the highest licensing in the industry. We take pride in our commitment to ongoing training and professional development. By investing in our staff, we ensure they have the knowledge and expertise to deliver exceptional results. We believe in treating our team members well, fostering an environment where they feel valued, which translates into exceptional service for our customers.
Customer Satisfaction is Our Priority
At profishant, we place a strong emphasis on customer service. Our dedication to providing a superior experience has earned us hundreds of 5-star reviews on Google Business. We take pride in the fact that we have no negative reviews and have received over 1400 5-star reviews across various platforms. Your satisfaction is our guarantee.
Guaranteed Proactive Services
We stand behind the effectiveness of our proactive services. All our preventative measures come with a comprehensive guarantee. Our commitment is to ensure that your home, business, and the surrounding environment remain pest-free and protected.
Choose Profishant Today
When it comes to pest control services, profishant stands out for our exceptional customer service, expertise, and commitment to eco-friendly practices. Experience the profishant difference and join our satisfied customers who have enjoyed a pest-free environment and outstanding service. Contact us today to schedule an appointment or learn more about our comprehensive pest control solutions.
Together, let's create a pest-free environment while preserving the health and well-being of your home, business, and the world around us with profishant – Your Trusted Pest Control Solution!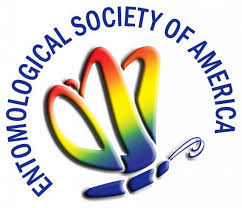 Commercial
Our commercial division provides services to a wide array of commercial and industrial customers. 
Product Protection
This program is designed for those who need to protect their products from damage or contamination from pests. 
Mosquito & Tick Treatments
Protect your family & friends. 100% All natural. All the time treatment programs.
Wildlife Exclusion
Our wildlife division specializes in the exclusion and removal of nuisance wildlife. 
Quarterly Home Protection Plan
This program covers over 50 household pests at a low investment to you the customer.
Bi-Annual Perimeter Treatment
This is a year-round ant control program that covers pavement and carpenter ants.
Termites
Our termite program helps with current infestation and prevents future threats. 

Patricia Maciel

Very professional and thorough. Explained everything involved. Highly recommend

Darriel Driml

On time, professional and knowledgeable. Ant problem virtually disappeared within 10 days. And it was bad.

Ian Urion

Amazing pest control company! Strongly reccomended! (also a great place to work 😊)
Eric Abrantes

Mike and Paul were very professional taking care of a large wasp nest in our roof. I highly recommend them!

Desiree Arriaza

Great staff very helpful and knowledgeable. They make it so easy to call and not feeling like you are not bothering.

Thomas Charpentier

Called profishant to help deal with a wildlife issue that was getting out of hand! They came the same day and had the problem tracked down and solved within a few hours! Kyle from profishant was pleasant and professional. Couldn't be happier! Highly recommend

Lacy Berman

Our inspection was prompt, professional and thorough. Very satisfied with their service thus far.
Michael Montigny

I had Pro Con Solutions service a property in the New Bedford area to remove a bald face hornets nest and they were quick and very professional. The price was also cheaper than competition. Definitely going to hire these guys in the future.

Lisa Lavalette

Kevin C came to our home on a Saturday, on time and was knowledgable, friendly and very polite. Very nice man you have working for you. He takes pride in his work and company. Very excited to have this company in our town. Thank you

P M

Excellent , prompt and thorough as before. Thanks for being here, all of you. Merry Christmas as well to you Tom and all at Profishant.

Chris Labonte

Glenn was very punctual, knowledgeable and friendly. I asked questions and he was very patient in answering them. This company was the first I called and im glad I did, so far extremely impressed.guys in the future.
Michelle Gordon

Excellent service. Professional technicians. I am very happy with them. I no longer have mice in my house, and the ants are gone.

Stephanie Garcia

Thomas was very polite and efficient. A job well done!
Jeanne

Always knowledgeable and providing outstanding customer service! They really go there extra mile!!

Tasha Teles

Awesome work ethic, friendly knowledgeable and understanding. Highly recommended
Cathy Melanson

I've been using this company for many years I have a quarterly inspection with them they are very professional and I would recommend them to anybody.
Lisa Castanheira

Very happy I found this company. Well run, responsive, on time, thorough, knowledgeable. Extremely happy with their service.
Silva Family

They do a great job but what especially sets them apart from other companies in the area is their excellent customer service and professionalism. Setting up an account and scheduling service appointments is very simple thanks to the kind office staff. My exterminators Nick and Kyle have been great to work with—they are very knowledgeable and provide excellent service.