Pest Control
Commercial & Residential
profishant provides a wide array of pest control options for commercial & residential customers throughout New England.
Experience & Knowledge
profishant takes pest control experience and knowledge and mixes it with outstanding customer service.
Commercial & Residential pest control solutions
Pests in your home or business are unpleasant, costly, and destructive. It is important that providers control this situation without creating new hazards to your home or business. This takes years of experience and knowledge. It also requires attention to detail and a sound understanding of excellent customer service. profishant takes pest control experience and mixes it with the best customer service skills to give our customers an unparalleled experience.
We use the latest technologies and are committed to the health of your family, pets and our planet. We will treat your home or business like we treat our own. At profishant, we take choosing products seriously. This is an important step in building a sound program that resolves pest concerns without the addition of creating a negative environment for your family. Our goal is to have a proactive program that utilizes 99% of our pest control techniques outside the home. We have been applying this strategy for well over a decade with great results.
Experience
Andrew Sievers, A.C.E. a former US Navy Veteran now President and Associate Certified Entomologist for profishant, inc's., pest control division has numerous years of experience with hospitality, food manufacturing, health care providers and residential extermination. Andrew worked for three pest control companies and two large hotel firms before he started profishant, inc.  A sound understanding of customer service excellence is complimented by years of hands-on pest control knowledge.
What does it mean to be an Associate Certified Entomologist?
It takes a lot of knowledge and years of experience to become an A.C.E.  It also means adhering to a strict Code of Ethics – It is the mark of excellence in the pest control field.  Click to read more!
Our Promise
At profishant, inc., a promise made is a promise kept. We promise the highest level of service from our well trained, highly passionate employees. We promise a fair price for exceptional work. We promise to be there for you when you need us. We promise to remember that YOU chose profishant, inc.
Thank you for your business, it means everything to us.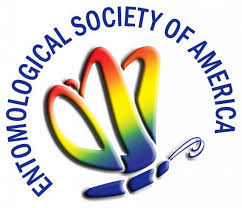 Commercial
Our commercial division provides services to a wide array of commercial and industrial customers. 
Product Protection
This program is designed for those who need to protect their products from damage or contamination from pests. 
Mosquito & Tick Treatments
Protect your family & friends. 100% All natural. All the time treatment programs.
Wildlife Exclusion
Our wildlife division specializes in the exclusion and removal of nuisance wildlife. 
Quarterly Home Protection Plan
This program covers over 50 household pests at a low investment to you the customer.
Bi-Annual Perimeter Treatment
This is a year-round ant control program that covers pavement and carpenter ants.
Termites
Our termite program helps with current infestation and prevents future threats.