Mosquito & Tick
Treatment Services
Are you tired of hiding from your yard? Have you decided that change needs to happen?
100% All Natural – All The Time
profishant uses only all natural products and treatments to ensure the safety of our customers, their family, their pets and the environment.
100% All Natural Mosquito and Tick Treatments
Currently we here at Profishant are not doing synthetic Mosquito and Tick treatments. We made this decision based on many reasons and over 30 years of experience.
Here are some of those reasons:
What is on the other side of that fence? Is your neighbor's window open? Are there honey bees foraging in the area? Are kids playing on a swing set?
Synthetic mosquito and tick treatments have been linked with liver and thyroid problems and they can also be classified by the EPA as a possible human carcinogen. PERMETHRIN is a synthetic pyrethroid insecticide and neurotoxin. It is more acutely toxic to children than to adults. The US Environmental Protection Agency (EPA) has classified it as a human carcinogen and it has been shown to cause immune system damage as well as birth defects.
Our Approach
This is a population reduction based program, the idea is to decrease the population for more comfort, NOT to kill everything. We have found that scheduling our services before yard time, or increasing services, has great results with natural products.
Our Promise
At profishant, inc., a promise made is a promise kept. We promise the highest level of service from our well trained, highly passionate employees. We promise a fair price for exceptional work. We promise to be there for you when you need us. We promise to remember that YOU chose profishant, inc.
Thank you for your business, it means everything to us.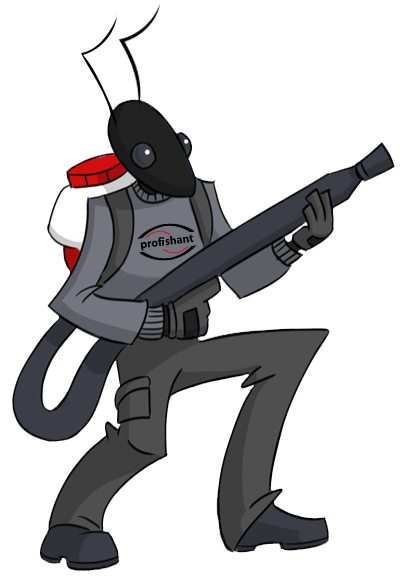 "
Second year getting my yard sprayed for ticks and mosquitoes and I will do it every year ! Nothing beats being able to enjoy those summer nights without swatting at mosquitoes all night .  Living next to the marsh we couldn't even go outside during daylight never mind dusk . Sat outside at night for hours after the treatment with NO bug spray and NO mosquitoes or ticks ! I always know they will do their best work and Andrew checked up with me to make sure I was happy with their service .
– Kellly G. – Dartmouth, MA
Commercial
Our commercial division provides services to a wide array of commercial and industrial customers. 
Product Protection
This program is designed for those who need to protect their products from damage or contamination from pests. 
Mosquito & Tick Treatments
Protect your family & friends. 100% All natural. All the time treatment programs.
Wildlife Exclusion
Our wildlife division specializes in the exclusion and removal of nuisance wildlife. 
Quarterly Home Protection Plan
This program covers over 50 household pests at a low investment to you the customer.
Bi-Annual Perimeter Treatment
This is a year-round ant control program that covers pavement and carpenter ants.
Termites
Our termite program helps with current infestation and prevents future threats.