PEST CONTROL &
FOOD SAFETY
Setting The Industry Standards
United States Navy Veteran Andrew W. Sievers, ACE took the best of the best in hospitality training and combined it with his experience working in the pest control industry for over two decades. He discovered that if you actually care for your customers and you are honest, you can thrive in this field. This education also taught him how employees should and should not be treated. There is a fine line between keeping costs competitive and keeping costs down. We could be the cheapest company in the market by hiring people at a low dollar with no benefits. Or.. We could be competitive, pay people well and have the best benefits in the industry. The end goal is to build a company while surrounding yourself with honest highly motivated, caring people. That has been the goal since day one! 15 years later, profishant has achieved that goal and will only continue adding more benefits and the same great caliber of people. Our wonderFULL people are the reason we have the reviews we have and the high customer, as well as employee retention rates.
We opened our business, PRO-FISH-ANT, inc. A tribute to where we started, the working waterfront of Fairhaven and New Bedford MA.
Today we consult internationally for Food Safety and Service MA, NH, RI and CT for Pest Control.
We look forward to what the future brings!
Pest Control
Pests in your home or business are unpleasant, costly, and destructive. It is important that providers control this situation without creating new hazards to your home or business. This takes years of experience and knowledge. It also requires attention to detail and a sound understanding of excellent customer service. 
Food Safety Consulting
Startup, intermediate & large processors face time consuming, comprehensive and challenging food safety audits and regulations. profishant food safety professionals can help you navigate through the multitude of regulations, certifying body clauses, customer requirements and provisions necessary to pass an audit or a regulatory inspection.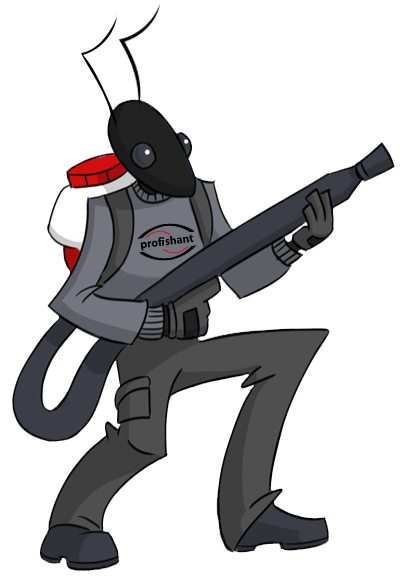 "
I had profishant service a property in the New Bedford area to remove a bald face hornets nest and they were quick and very professional. The price was also cheaper than competition. Definitely going to hire these guys in the future.
– Michael Montigny
"
Mike and Paul were very professional taking care of a large wasp nest in our roof. I highly recommend them!
– Eric Abrantes
"
ALWAYS prompt, courteous, informative, professional, results driven!
– M. Patrick Muldoon II