FOOD SAFETY & PEST CONTROL
Setting The Industry Standards
Our Story began in 1997 under the name Donnelly & Associates. As a former federal regulator who was on the pilot program for HACCP, David Donnelly built a Food Safety Consulting Company around New Bedford's working waterfront. Andrew Sievers at the same time was taking all the retail food and hospitality experience and applying it to the pest control industry. When David and Andrew met, pest control was the largest weakness in most food processing operations, customer service wasn't far behind poor documentation.  There was an open door and no other company was offering this great concept. David and Andrew put a company together that offered excellent customer service that provided food safety consulting and pest control under one roof.
Food Safety Consulting
Startup, intermediate & large processors face time consuming, comprehensive and challenging food safety audits and regulations. profishant food safety professionals can help you navigate through the multitude of regulations, certifying body clauses, customer requirements and provisions necessary to pass an audit or a regulatory inspection.
Pest Control
Pests in your home or business are unpleasant, costly, and destructive. It is important that providers control this situation without creating new hazards to your home or business. This takes years of experience and knowledge. It also requires attention to detail and a sound understanding of excellent customer service.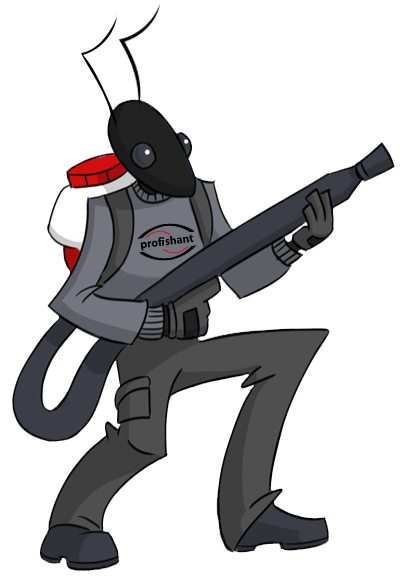 "
I had profishant service a property in the New Bedford area to remove a bald face hornets nest and they were quick and very professional. The price was also cheaper than competition. Definitely going to hire these guys in the future.
– Michael Montigny
"
Mike and Paul were very professional taking care of a large wasp nest in our roof. I highly recommend them!
– Eric Abrantes
"
ALWAYS prompt, courteous, informative, professional, results driven!
– M. Patrick Muldoon II