A leader in Massachusetts , New Hampshire and Rhode Island when it comes to bed bug removal services.
Bed Bug Services
Since the 90's when Bed Bugs landed in Boston, our Associate Certified Entomologist, Andrew Sievers, A.C.E. has been providing Bed Bug removal services. Profishant is now a leader in Massachusetts , New Hampshire and Rhode Island when it comes to bed bug removal services. We have treated airplanes, cruise ships, movie theaters, apartments and homes. What separates us from other companies is empathy, customer service and attention to detail.
Actions you take the moment you discover this pest issue can either make a successful treatment at a reasonable price or create a difficult issue and be costly. We understand what you are going through and do not want you to make a mistake and accrue further expense. Let us help, Bed Bug calls are handled immediately, we will not make you wait.
DO NOT TREAT YOURSELF:
This is an issue that should never be tackled by a homeowner. Over the counter foggers are dangerous and explosive and used alone do not work. Fogging is a technique that pest control companies use to make bed bugs move through residuals more than actually kill them on contact. Buying sprays and oils online can be expensive and do not work. Throwing away furniture and beds makes it hard for a pest control company to inspect in order to determine the level of infestation thus, companies may charge a higher rate.
There is so much false information on the internet, it can be confusing as to what you should really do. Talk to a professional, face to face. Invite us over before you do anything and get a real picture as to what has to be done to return your home to you. Don't panic and don't rush to make a decision, for bed bug removal services just call us… 888-776-0444!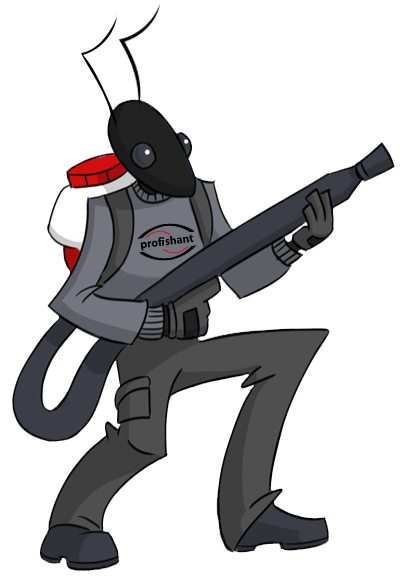 "
I recently had bug bites on my arms that had me worried. I contacted Andrew, and he responded immediately. Not only that, he offered to stop by my home after closing up his shop that day and do an inspection for me at no charge.  Fortunately, he concluded there was no bed bug problem.  The peace of mind he gave me was invaluable!  I'm so grateful to have in town someone with his expertise and sincere commitment to excellent customer service.
- Lisa C. - Fairhaven, MA
thanks for choosing profishant
Our Promise
At profishant, inc., a promise made is a promise kept. We promise the highest level of service from our well trained, highly passionate employees. We promise a fair price for exceptional work. We promise to be there for you when you need us. We promise to remember that YOU chose profishant, inc.
Thank you for your business, it means everything to us.